About DJ Kauffman Agency Inc
D.J. Kauffman started his independent agency in 2011 after 20 years in the insurance industry. D.J. can work with many top insurance companies. That gives him the flexibility to search and find competitive rates and comprehensive coverage. He will give you attention and personal help in the buying process and at renewal. Not all agencies can or will do that, but D.J. can and will.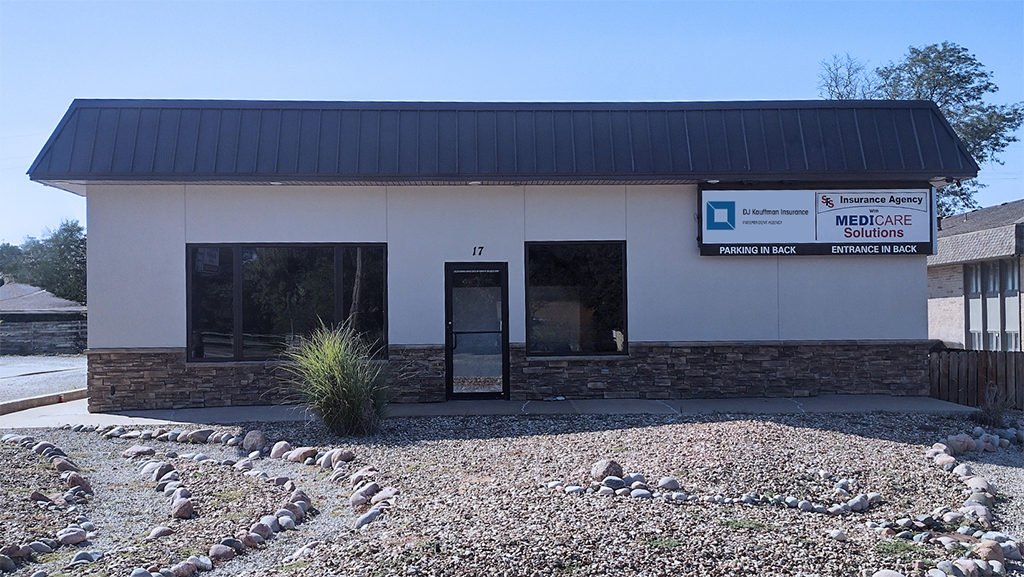 Meet Our Team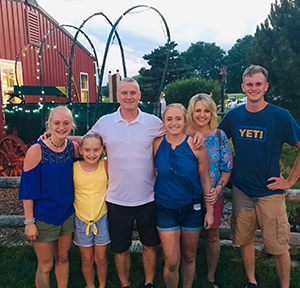 DJ
DJ has been active in the insurance industry since 1992 and was an agent for American Family Insurance from 1992-2011. He started his independent agency in 2011.
"I feel that by being an independent agent I am more equipped to find the right coverage for the insured needs. By having many companies to choose from I can shop for the best price and coverage available."
DJ is also head high school girls basketball coach at Central Christian School in Hutchinson. He enjoys spending time with his wife and four kids. DJ is an active member of Grace Bible Church.
---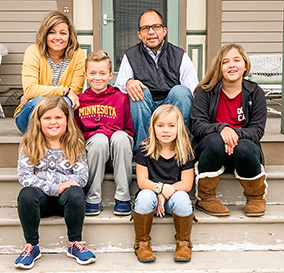 Jeff
Joining the DJ Kauffman Insurance Agency in 2012, his passion is to provide proactive customer service. Jeff has been in the insurance industry since 2004 with previous experience as an agent both with captive and independent agencies. He uses this extensive knowledge to better serve his clients.
When he isn't working, Jeff enjoys spending time with his wife, attending the various functions of his four children, DIY projects, and golfing. He coaches his son's baseball team, and is an active member of Grace Bible Church.
"I love the flexibility provided by having multiple companies to choose from to find solutions for our clients. This enables us to be much more customer focused and to do what's best for the client."
---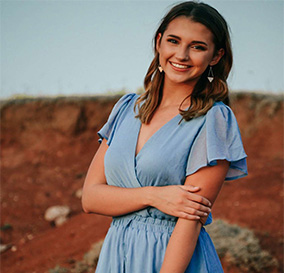 Landri
Landri has been a licensed CRS/Agent since September of 2021 and joined DJ Kauffman Agency in April of the following year. She helps take care of our renewals and enjoys getting to check our different companies to help find the right match for the best price. Landri is also learning the commercial lines side of the agency and continuing to grow her knowledge of the industry in this way.
After graduating high school in 2021 she decided to jump right into the insurance industry. Landri grew up playing basketball and participating in various 4-H clubs and activities. She now enjoys adventure in the form of spontaneous road trips, skydiving, and kayaking. Landri is an active member of Crossroads Christian Church.
"I want to help our customers not only find the right policy, but also help them understand the coverages their policy has to offer."
---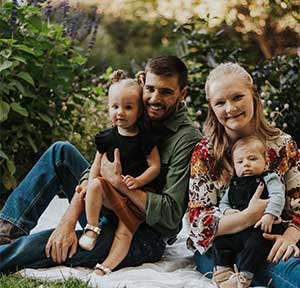 Bethany
Bethany has been with the DJ Kauffman Agency since January 2017 and became a licensed CRS/Agent in June of the same year. She enjoys learning the ins and outs of the insurance business. Bethany has recently moved to a part-time, at-home role after welcoming her second child during the summer of 2022. She helps with requoting renewals and touches base with the rest of the office to advise or discuss options for our customers.
Bethany graduated from Central Christian High School, then Hutchinson Community College, and started her career in insurance. In September 2017, she married John Murphy III and welcomed a daughter (Madison) in November 2020 followed by a son (Patrick) in June 2022. Her days are spent enjoying the kids, and watching them learn and grow!
Bethany is an active member of Solid Rock Bible Church in South Hutchinson.
"I love that we have the opportunity to look at multiple companies and make the appropriate changes to best fit our client's needs from one year to the next."